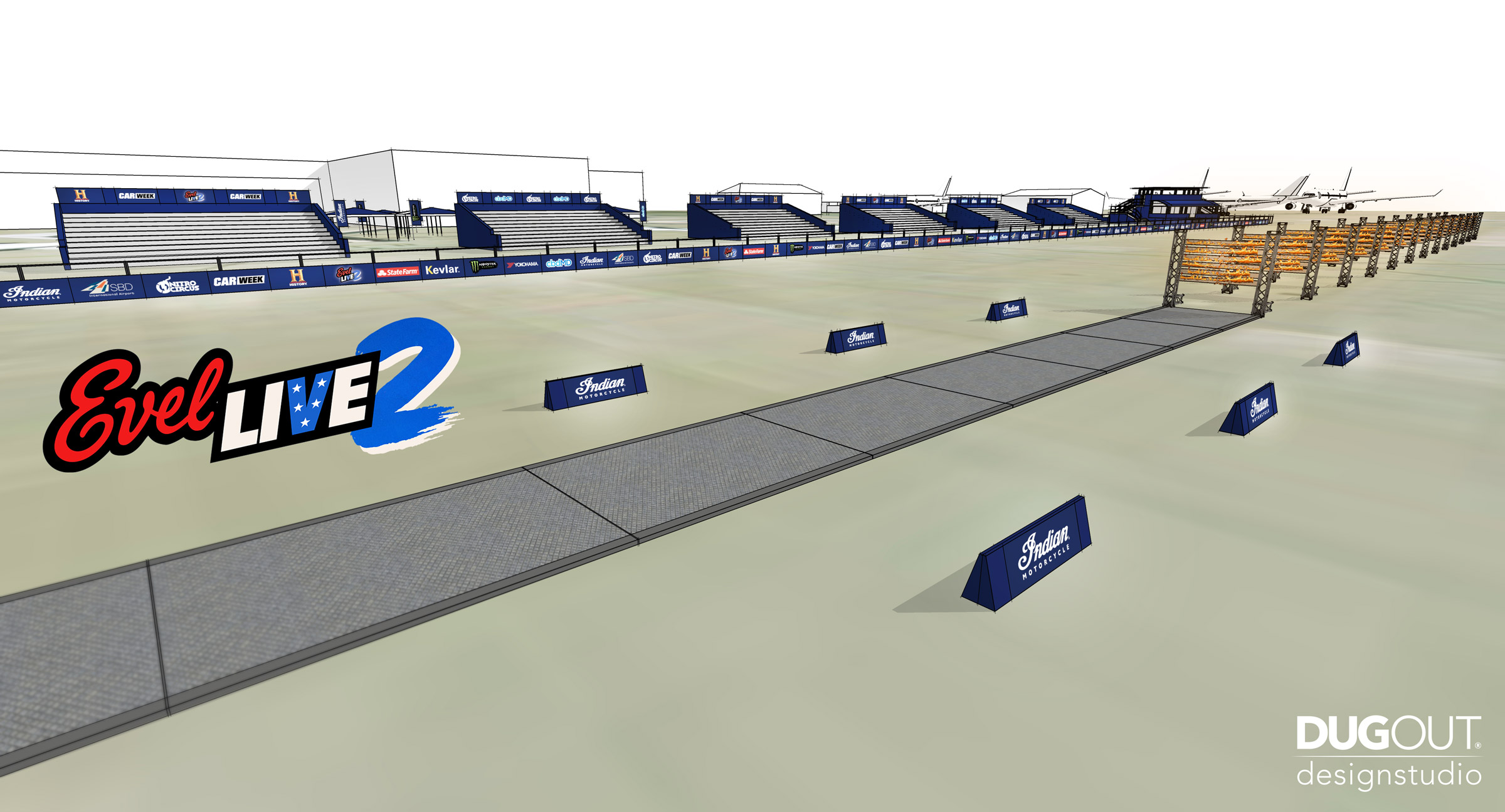 Visualizing Evel Live 2
3D modeling, action sports, evel live 2, event branding, event planning, event visualization, fmx, history channel, made for tv, moto x, motocross, nitro circus
July 6, 2019
Watch Evel Live 2 on HISTORY,  Sunday, July 7 at 9pm ET/6pm PT
It's another year of world-record breaking stunts for Nitro Circus and History's Evel Live, which goes to say, lots of behind-the-scenes planning. Here at DugOut we're always excited to assist the Nitro Circus team in visualizing, branding and communicating their events through scale 3D.

This year, for Evel Live 2, DugOut was asked to create a 3D model of the new stunt location, San Bernardino International Airport. Once the 3D scene was created, we utilized our LiveDesign process to layout the ramps and features in real-time with the Nitro Circus team for proper spacing, fit and flow, as well as, logistical analyzation. From there, together we placed, adjusted and previewed sponsor branding, audience views, camera shots and VIP seating. With a scale 3D package in hand, the Nitro Circus team was then able to confidently and visually communicate these specifics internally amongst the multiple teams and athletes involved in making Evel Live 2 possible. 
Watch it live on History and visit  Nitro Circus Evel Live 2 for all the details.
Click here to catch up on some history and view our work from the first Evel Live.