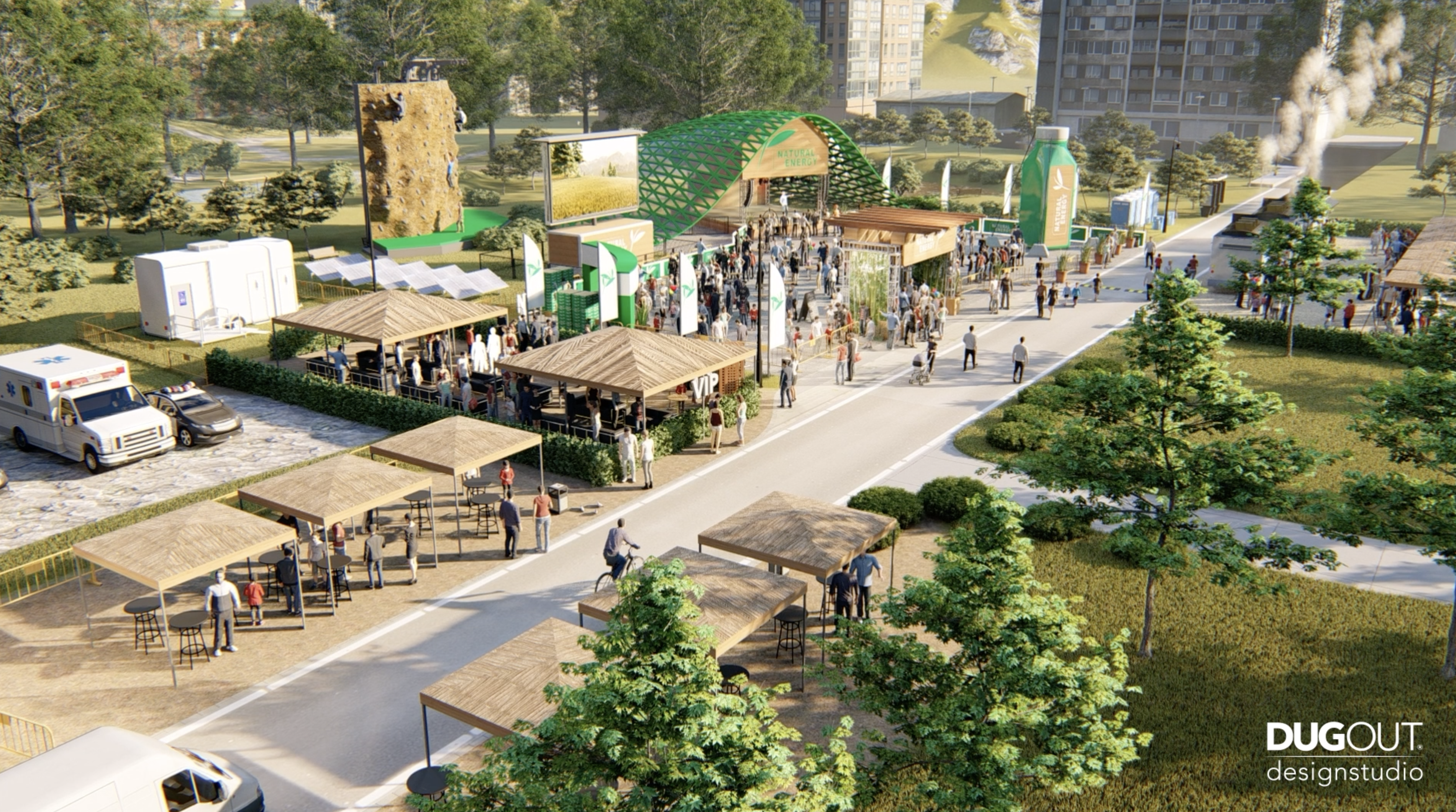 How Top Event Producers are Leveraging the Power of 3D
2d drawings, 3d visualization, action sports, branding, content marketing, event design, event planning, experiential presentations, sales, tools for event organizers
July 25, 2019
DugOut Design Studio created the above animation from scratch to give you an idea of how our 3D visualization services can take you from concept, planning, branding and marketing to Go Time! We provide individuals and teams with real-time LIVEDesign sessions throughout many of these stages to allow for efficient collaboration and fun VISUAL BRAINSTORMING!
Over decades of designing with some of the world's top action sports event organizers and producers, from Red Bull to Nitro World Games, we know there is nothing that can clearly communicate, immerse, SAVE TIME and ultimately sell a vision better than engaging visuals.
"Working with DugOut Design Studio has been an invaluable tool for planning and promoting many events that I have worked on over the years. We use these visuals for everything in the initial stages of planning, designing and announcing the event. We also use the animated renderings to pitch host cities and partners and to give the industry and athletes a first look at the course. DugOut Design Studio offers a quick and affordable way to create renderings that you can use to sell your event to everyone involved, including spectacular content that can be used to market your event. If a picture is worth a thousand words, the animations that DugOut creates are worth a million!"    ~ Dave Mateus, Nitro Circus Live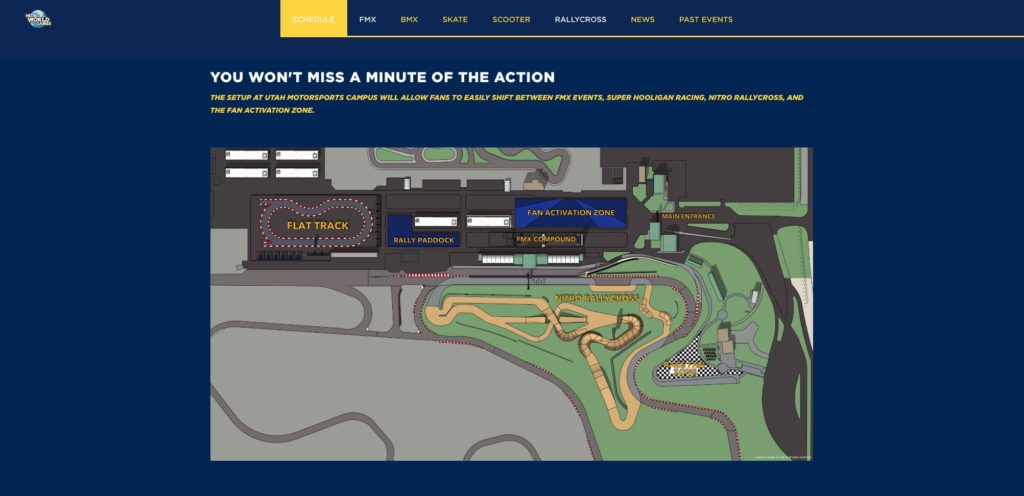 Shown above. Event map created for Nitro Circus World Games can be seen displayed on their website. We always love to see the new ways in which our clients utilize our 2D/3D drawings.
INCORPORATE OUR 3D VISUAL TOOLSET INTO YOUR WORKFLOW
TIME TESTED BENEFITS OF 3D VISUALS
Increased Confidence: Exude confidence at presentations with powerful, scale visuals
Efficiency: Collaborate and design in real-time with your team to work through problems quickly
Clear Communication: Drawings put everyone on the same page for fewer emails, calls and errors. 
Immersion: Show your audience the experience you're promising from all angles.
Content: 3D visuals make for great assets for marketing and sales.
Conversion: 3D scale models convert to 2D logistical drawings used for site planning and permitting
ROI: Engaging Visuals=More Sales