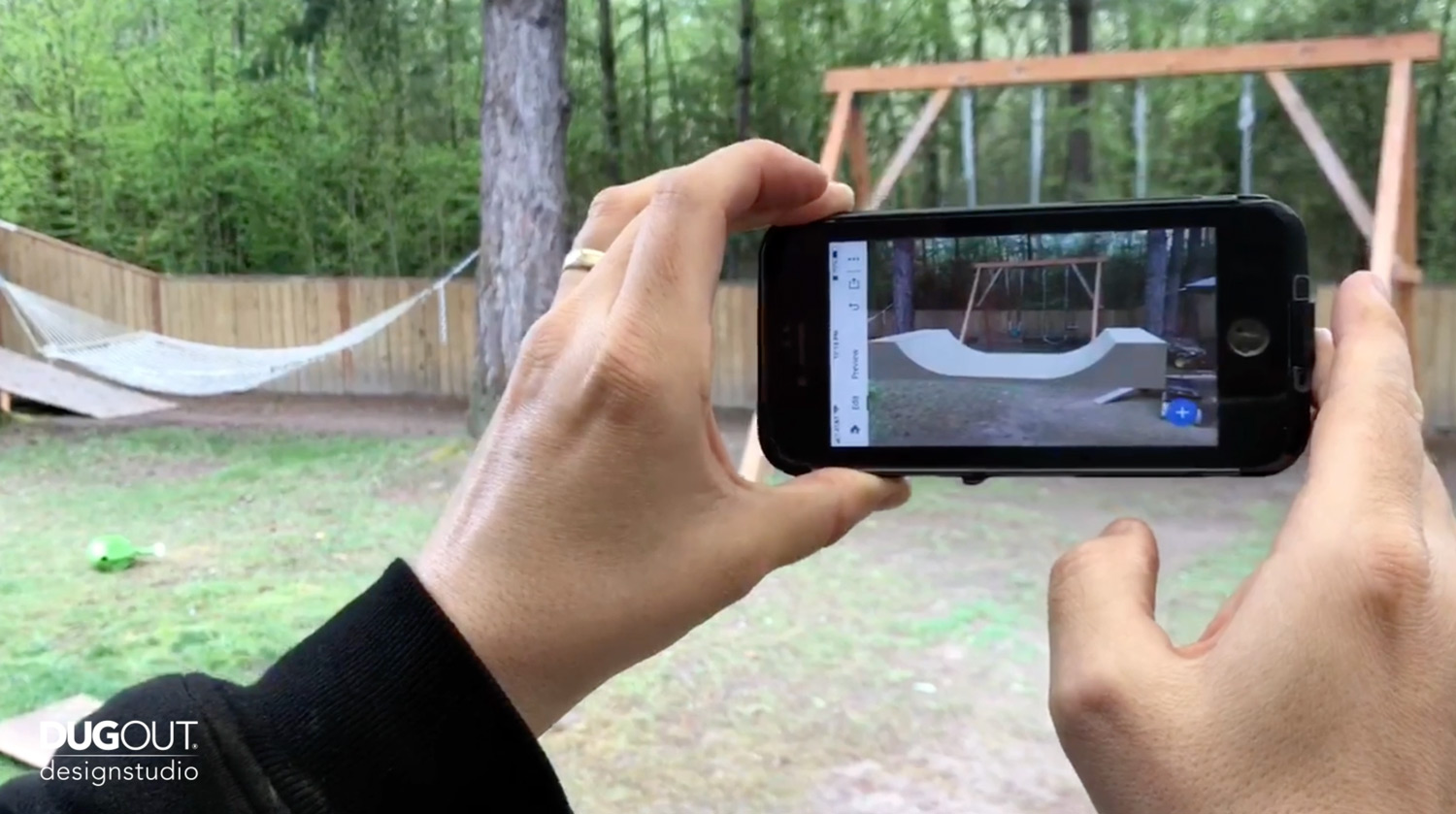 (AR) Augmented Reality for Skatepark Design
Scroll ⬇︎ to see it in action
.
This week we've been testing out new AR (Augmented Reality) software in regards to conceptual skatepark design. In short, AR allows us to view a 3D model onto any flat surface of choice via an i-phone or i-pad, and view it from all angles in a realistic, intended environment. By scaling the model close to size, AR is going to help clients preview and share their design intent to accelerate projects. Alongside our 3D modeling, 2D/3D dimensioned drawings, realistic 3D renderings and animated fly-throughs, we're excited to add this to the DugOut package.
Uses for AR
View your project in full scale on site

Showcase you project to clients or potential partners

Mock up on-site branding to see the look/feel from specific viewpoints

Add your 3D logo to any scene for integrated branding opportunities

Check to see how a miniramp will look in your backyard

View Project remodels onsite before you start knocking out walls
…and we are just getting started! I can't wait to see some of the things we come up with together.
Call us today to see how AR can work for you.projectview