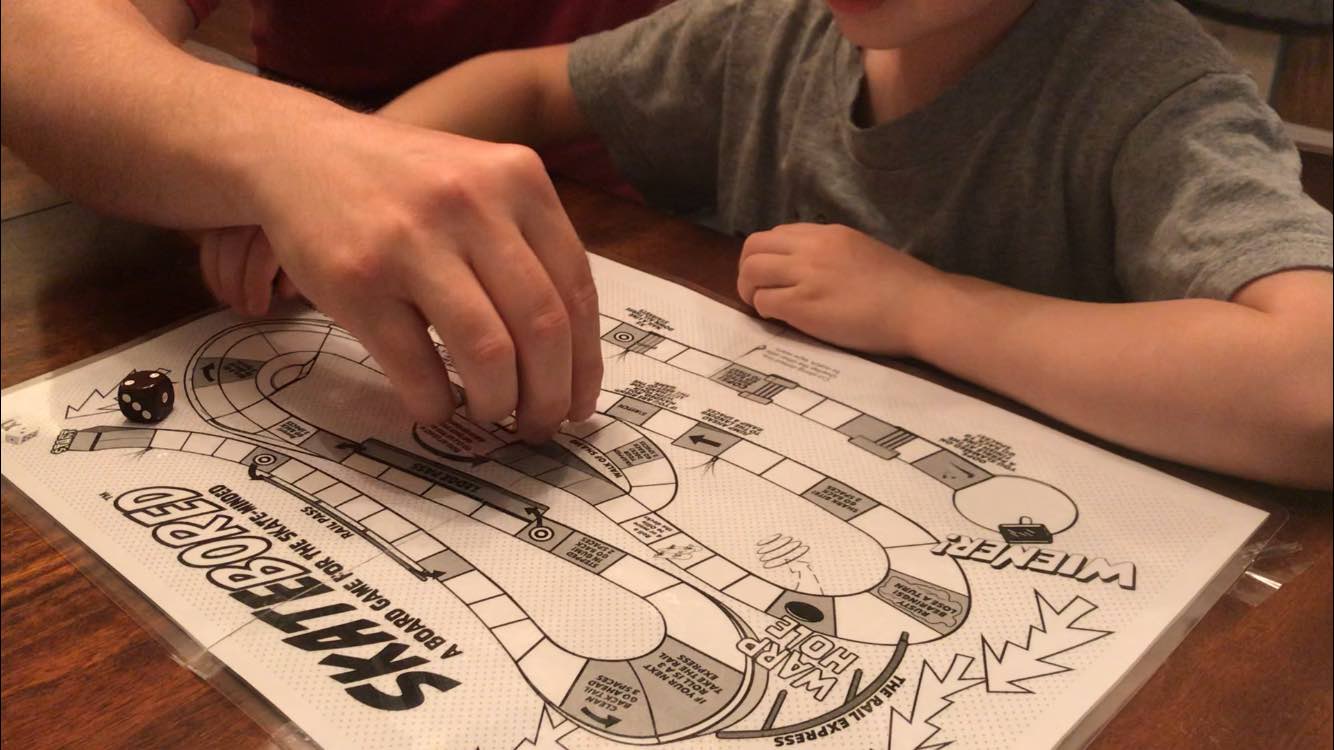 SKATEBORED: A board game for the skate-minded.
"Clean back tail, go ahead three spaces."
"Ohh dang, busted by the cops, go back to start."
A game created for the skate-minded. DugOut Design Studio has made the official SKATEBORED board game to download for free during stay at home measure. Keep rolling even when you're off your board!
Print It. Tape It. Roll the die to Start. First one to the end is the Wiener!

Share this game with your buds and TAG @DUGOUTDESIGNSTUDIO
#skatebored on Instagram.

HAVE FUN! KEEP ROLLING AND CREATING.