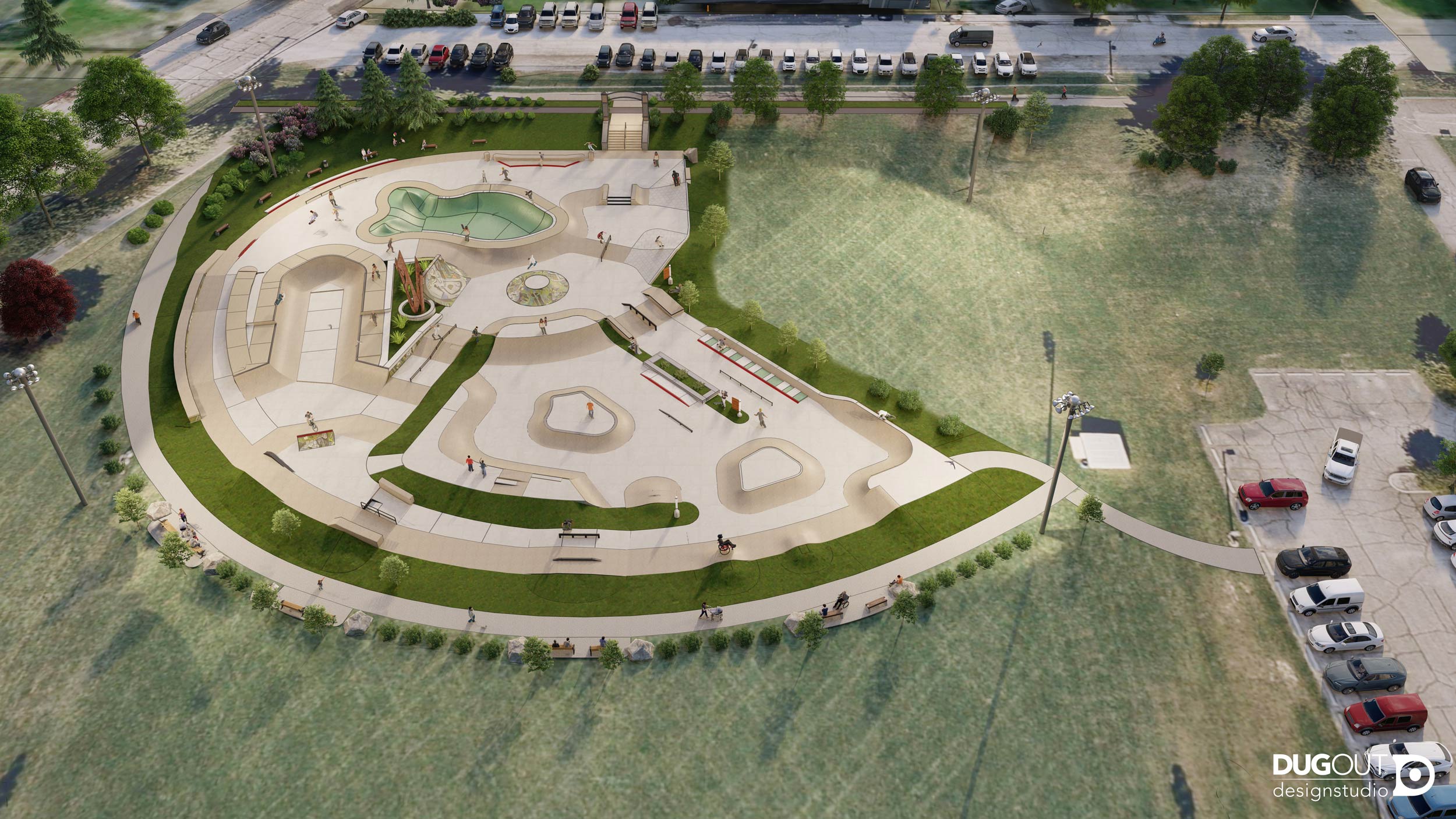 DugOut Design Studio has been announced as designer for the new Valparaiso Skatepark, Flounder II
DugOut is proud and excited to announce that we have been awarded the design contract for the new Valparaiso Indiana public skatepark, a.k.a. Flounder II.
23 years after the original Flounder was built to honor memory of Raymond Wampler, we have a chance to continue this legacy and bring a world-class facility to NorthWest Indiana. The Valparaiso Parks Department is currently in the process of selecting a new location (no longer in Rogers Lakewood) which will include a modernized concrete makeover.  
Tentative Phase 1 Timeline:
Online Public Survey – January 15 through January 24

Virtual Public Engagement Session – January 27

Virtual Public Findings & Renderings Presentation – February 17
 *  All dates are subject to change. Further details are forthcoming. 
3D Viewer of the Original Flounder Skatepark - CIRCA '98
A blast from the past, here is a look at the first Flounder skatepark built in 1998. Dug Ketterman, owner of DugOut Design Studio, grew up in Valparaiso, IN, and was in highschool when he was contacted to help with the skatepark. Flounder II brings Dug's career as a skatepark designer full circle, and we can't think of a better way to start 2021. View news release here.