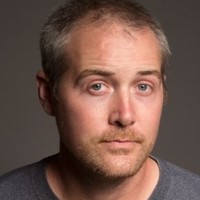 DUG KETTERMAN, FOUNDER
After two decades of first-hand skatepark design and build experience and working with the biggest names in Action Sports, Dug returned to school for Industrial Design in order to both push the current standards and innovate the technologies of the action sports industry. Upon graduating with his Bachelor of Science degree, he opened DugOut Design Studio, LLC, in Portland, OR. It is one of Dug's goals to explore what's possible through ongoing research and development. Dug has both national and international experience, helping to create environments to suit all levels of athletes and participants. He has been a key asset to the future development of action sports progression. Dug lives in Beaverton, OR, with his wife Morgan and their two children.

Notable Design Projects include:
KTR Franchise
Nitro World Games
Evel Live
(21) X Games Skateboard/BMX Park and Street courses
(4) Dew Tour Streetstlye courses
The DC Embassy Barcelona
Red Bull Hart Lines
Nike Lunar One Shot sculpture
Danny Way's Backyard Kauai
Nike US Open of Surfing, 2012
Gatorade Free Flow Tour
The Berrics
Prior to opening DugOut Design Studio, he led a multitude of high profile national and international action sports design projects for event builders, California RampWorks/California Skateparks. It is here that he got his start designing and working behind the scenes on large scale, made for TV events and film productions. Before working on made for TV events, Dug was seeing his passion through design, build and management of skateparks across Indiana, North Texas, and Florida. At the age of 17 he oversaw the funding, design and build of Flounder Skatepark in his hometown of Valparaiso, IN. The project won 3 state community awards inspiring surrounding cities to build skateparks of their own. Following this project, he continued on to design, build and/or manage multiple parks across the southeast including: GPX Skatepark, ESPN X Games Skatepark (now Woodward Skatepark Dallas), United Skatepark of Dallas, Havik Skatepark and Stone Edge Skatepark.

LIVEDesign℠
15 years ago, Dug began using Sketchup as a 3D modeling software. He loved the speed and agility it offered to ideate, and began offering friends and clients the opportunity to watch his screen as he drew to work through design problems. By receiving instant feedback from clients as he drew in 3D, clients could watch his computer screen and see their visions rapidly appear. With his ability to quickly create in 3D scale, coupled with in-depth knowledge of the industry and building and engineering processes, Dug would ultimately become the design liason between large network production teams such as ESPN and NBC Sports, project managers, marketing groups, sponsors and the athletes. After many sessions and positive feedback, Dug found that this process saved everyone time and money, allowed people to collaborate together from any part of world, and most people have great ideas, they just have a hard time collecting and visualizing those ideas. Ever since, it has been his goal to ensure that every client can see their vision come to life and be truly involved in the creative process. In 2015, DugOut Design Studio was created with LIVEDesign℠ as a core process.