Action Sports Facilities, Art Direction, Fundraising, Marketing + Branding, Skatepark Design
Grind for Life Wellness Center concept design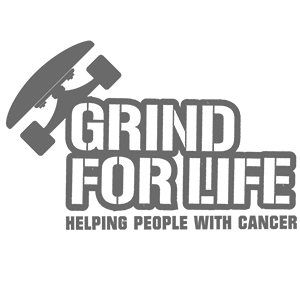 Client: Mike Rogers – Grind For Life
Location: Florida
Date: April, 2019
Project Overview:
Grind For Life, Inc, a 501c-3 non-profit, was founded in 2003, by life-long skateboarder Mike Rogers, after his second battle with sarcoma cancer.
In 2019, Mike came to us with a vision for a Grind For Life rehabilitation and recovery wellness center. He needed help communicating his dream to potential investors and donors. 
The center was to provide tools for the people and families Grind For Life is helping, in order to overcome their challenges before, during and after cancer treatment. 
The facility would also give the non-profit a permanent place to host events and raise funds, and in turn help out more people in need.
To support Mike and the Grind For Life mission, click here.
Scope:
• Conceptual Design
• 3D model scene creation
• 3D rendering
• 3D animated fly-throughs
• Environmental Design
• Interior Design
Design Challenges:
Mike had his vision clear as day in his head, but needed a visual to engage with his audience and draw them deeper into his concept.  DugOut would need to envisioneer and model the future Grind For Life Wellness Center from scratch.
Solution:
Initially, Mike had scouted a possible location near the GFL home base in Florida. Using geolocation software, we created an accurate scale property to design within. We were able to take an overall idea and turn that into a fully detailed and rendered environment as an animation and still renderings to help sell the GFL vision. 
The facility was designed with the intent in mind to be 
a place of healing, education and inspiration for those both battling and recovering from cancer. The design was also centered around Mike's passion for skateboarding in order to draw in his core community, as well as, consider the Florida landscape and lifestyles.
This entire process was completed in one week.
Thanks for everything you do, Mike!