Action Sports Facilities, Art Direction, Events, Marketing + Branding, Stage + Screen
Nitro World Games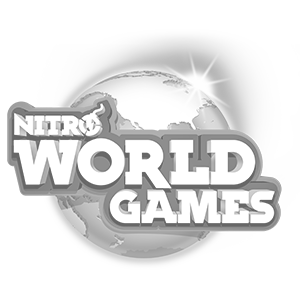 Client: Nitro World Games

Location: Salt Lake City, Utah (Rice-Eccles Stadium)
Date: 2015-2017
Project Overview:
Action sports event competition for Motocross (FMX) , BMX, Skateboarding, Inline and more. This event was created by action sports icon Travis Pastrana and the CEO and creative Director Michael Porra. This event will be hosted live at Rice-Eccles Stadium July 16, 2015.
Scope:
• 3D model creation of ramps and stadium
• Renderings
• Animated fly-through of event layout
Design Challenges:
Working within a short timeframe, compelling 3D visuals were needed for pre-event promotion across multiple media outlets. This project required recreating the entire Rice-Eccles stadium in 3D, filling the stadium with 70,000+ 3D people and applying various lighting techniques to achieve the outdoor stadium feel.
Solution:
Within a week, a set of still renderings and a 45-second animated fly-through of the event was created for Nitro World Games to promote the event via social media, event website, news releases and various other platforms.